This is the official technical cleaning training and marketing training website of Jeff Cross, senior editor of Cleanfax magazine. jcross@ntpmedia.com
Private classes available.





Click here for the registration form if you wish to pay by check, fax or mail.
If you have any questions about class content or what you will learn, send an e-mail to Jeff Cross, senior editor of Cleanfax magazine, at jcross@ntpmedia.com
This event qualifies for 1 Clean Trust (IICRC) continuing education credits (CEC)
Special hotel rates for this event

Comfort Inn Suites - $79 per night- (614)478-2900
Courtyard by Marriott - $109 per night - (614)475-8530
(mention the CleanServ rate when making reservations)
This TBU 1-day restoration workshop is for the serious, aggressive and forward-thinking entrepreneur who really wants to build a better disaster restoration business.
Topics include social media marketing, Internet marketing, critical issues in restoration, insurance claims, dealing and negotiating with adjusters and insurance agents, and much more.
Questions? E-mail jcross@ntpmedia.com or call (740)919-0228
Carpet Cleaning Marketing Courses & Training Workshops • Cleaning Marketing Information • Restoration Marketing, Cleaning Business Tips, Cleaning Business Management, Cleaning Service Marketing, Commercial Cleaning Marketing, House Cleaning Marketing, Janitorial Marketing, Office Cleaning Marketing, Carpet Cleaning Classes, Carpet Cleaning Seminars, Upholstery Cleaning Seminars, Upholstery Cleaning Classes, IICRC classes, Furniture Cleaning Classes, Color Repair Seminars, Spot and Stain Removal classes, Carpet Cleaning Marketing Materials and Information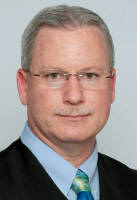 Restoration Strategies
Columbus, OH
Wednesday, November 14

Jeff Cross, senior editor of Cleanfax magazine and creator of Totally Booked UNIVERSITY , is teaming up with independent insurance adjuster Peter Crosa to bring to you several fantastic and effective restoration marketing and management strategies - all guaranteed to help you create a competitive and profitable restoration company. You will learn how to get more jobs, earn more money, negotiate with insurance companies, "get in" with adjusters and much more.

THIS EVENT IS FOR DISASTER RESTORATION PROFESSIONALS ONLY.
If disaster restoration is not one of your top service segments, please do not sign up for this workshop.
If you want to know how insurance adjusters think and how they differentiate the restoration contractors they prefer to do business with, this event is for you. Plus, you'll get live Q&A time with Peter Crosa, a nationally-known insurance claims marketing expert.
If you want to know how to use social media (Facebook, Twitter) and optimize your website to come up on top of the search engines, and maximize your online exposure, avoiding expensive Yellow Page and pay-per-click fees, this event is for you.
Class size is limited, so sign up soon and reserve your seat.

Restoration Strategies
When: Wednesday, November 14
Where: CleanServ/Interlink Supply
3075 E 17th Ave
Columbus, OH 43219

Additional attendees:
$199/each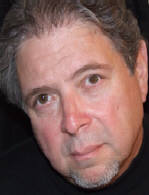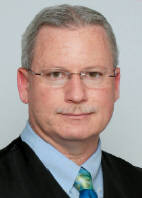 Jeff Cross
Senior Editor
Cleanfax magazine
Peter Crosa
Independent Adjuster
AIC, RPA